ABOUT OKEKE LAW FIRM
Okeke Law Firm, LLC, is a leading provider of Business Representation and Personal Injury counsel and representation in Florida and Georgia. Okeke Law Firm is a boutique law firm dedicated to providing professional, creative, aggressive counseling and representation at a competitive rate. The goal is to provide one-on-one personalized service that is accountable and accessible to you twenty-four hours a day. Okeke Law Firm is owned and operated by a solo practitioner, C. Anthony Okeke., Esq. Attorney Okeke possesses years of experience in the Jacksonville legal community and desires to use that experience and expertise in representing his clients' needs to its fullest. For a consultation, call our office at (904) 955-9249. Okeke Law Firm, PLLC, serves businesses and individuals throughout  Florida and Georgia. Okeke Law Firm is a law firm located in Jacksonville, Duval County, Florida licensed to practice in Florida and Georgia. We are located at Suite 402-5, 8613 Old Kings Road South, Jacksonville, FL 32217.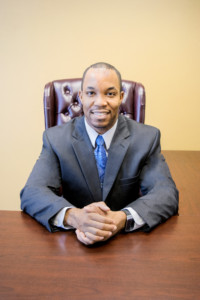 ATTORNEY & COUNSELOR AT LAW
C. ANTHONY OKEKE   •   LICENSED IN FLORIDA & GEORGIA
Anthony Okeke, founder of Okeke Law Firm, graduated from Florida Costal School of Law with a J.D. in 2014. In 2007, he obtained a Bachelors in History from Columbus State University. His main area of practice is Business Representation but also practices in Immigration Law and Estate Planning and Probate among other areas of practice. Anthony Okeke has been admitted to practice in Georgia and Florida, where he provides excellent legal services.
AREAS OF PRACTICE:
Business Representation, Employment Law, Health Law, Immigration Law, Real Estate Law, Personal Injury, Estate Planning & Probate, Bankruptcy Law, Personal Injury Law
EDUCATION:
Florida Coastal School of Law,
J.D. 2014
Columbus State University,
B.A. History, 2007
Professional Associations and Memberships:
Member of the Jacksonville Bar Association
Member of the DW Perkins Bar Association